The "One Love" performance will transform into
" All is One Love ".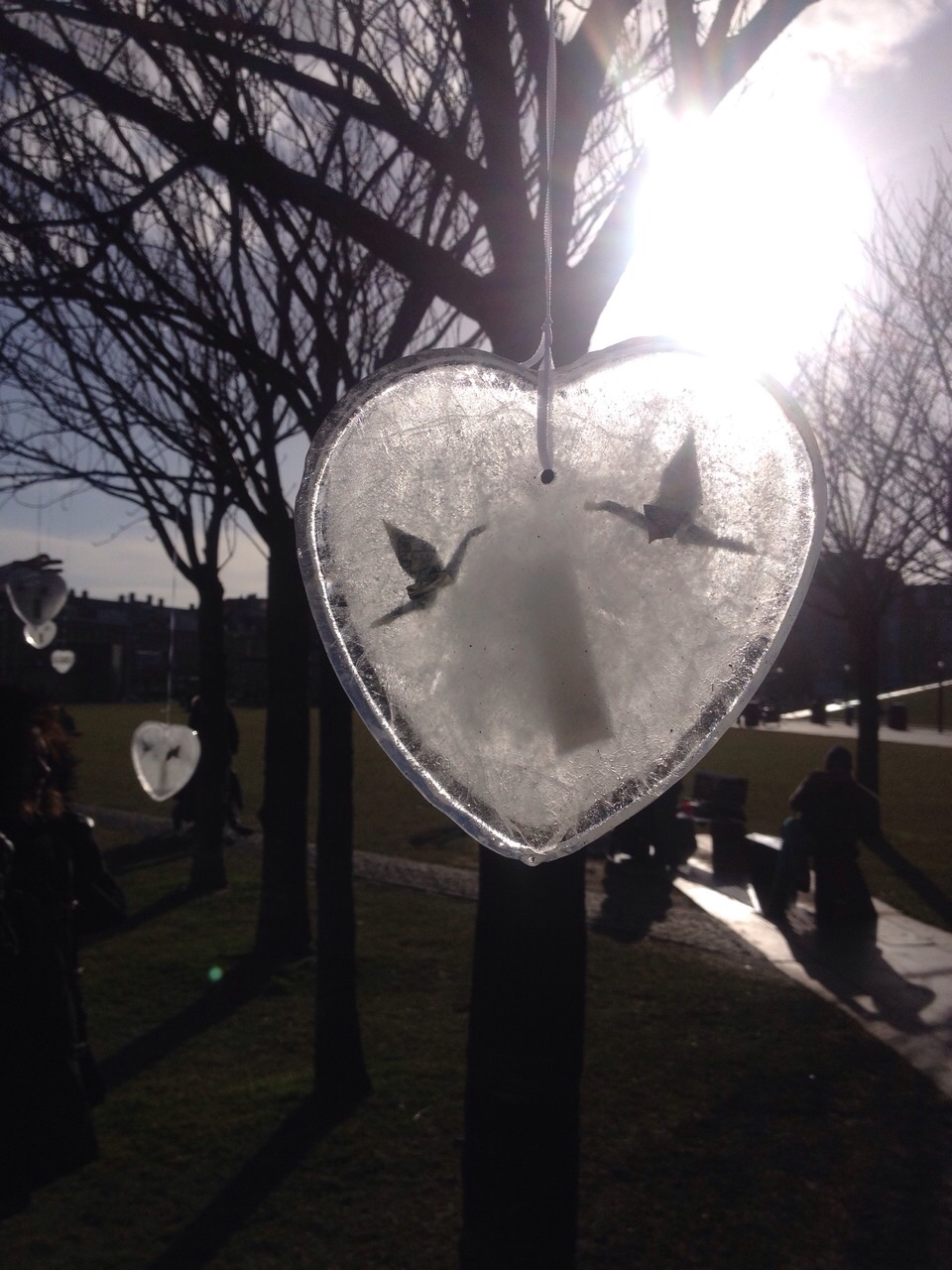 photo: Inge Peters.

The 12 letters of the title, will be used in finding cities in the counties of Holland that start with that letter.
We will start in Amsterdam and the make a round up to connecting counties, to Friesland Leeuwarden and so on.

Also the shape of the money inside the hearts transforms into liberty of being and exsistence. But still if folded out and taped together will be a valuable one dollar banknote.

As the artist is a fashion victim, finally the chance is there to renew a given frog by one of the main sponsors Xtine ♥.
And where would the world be without my babies Lisanne Buik and
Anne Linde de Jong?
The camerawomen & men are all born in that specific count(r)y.
The location will be picked on the spot in little villages. With cities we will research by word of mouth / boca a boca or internet.
Except for the first performance in Amsterdam, we started with the person who gave the inspiration for this change:
Matias Cordiviola from Argentinia.

We hope you enjoy this new view, thanks!

Amsterdam Museumplein, Noord Holland, 10th of march 2015
Leeuwarden Prinsentuin, Friesland,
Leens Groningen,
Ide Drenthe,
Staphorst Overijssel,
Oene Gelderland,
Neer Limburg,
Eindhoven Brabant,
Lamswaarde Zeeland
Oestgeest Zuid Holland,
Vechten Utrecht,
Emmeloord Flevoland,
"All is One Love" from Saskia te DO on Vimeo.